We know the importance of knowing your customers. So, the first thing the Fresh team did after Hoffman hired us, was enroll in an Hoffman course. We knew we wouldn't be able to build an app that resonated with Hoffman graduates if we did not have this shared experience. Taking the course also enabled us to refine the identity of the app. Through our first-hand experience, we were able to establish the perfect color palette, logo, and style approach.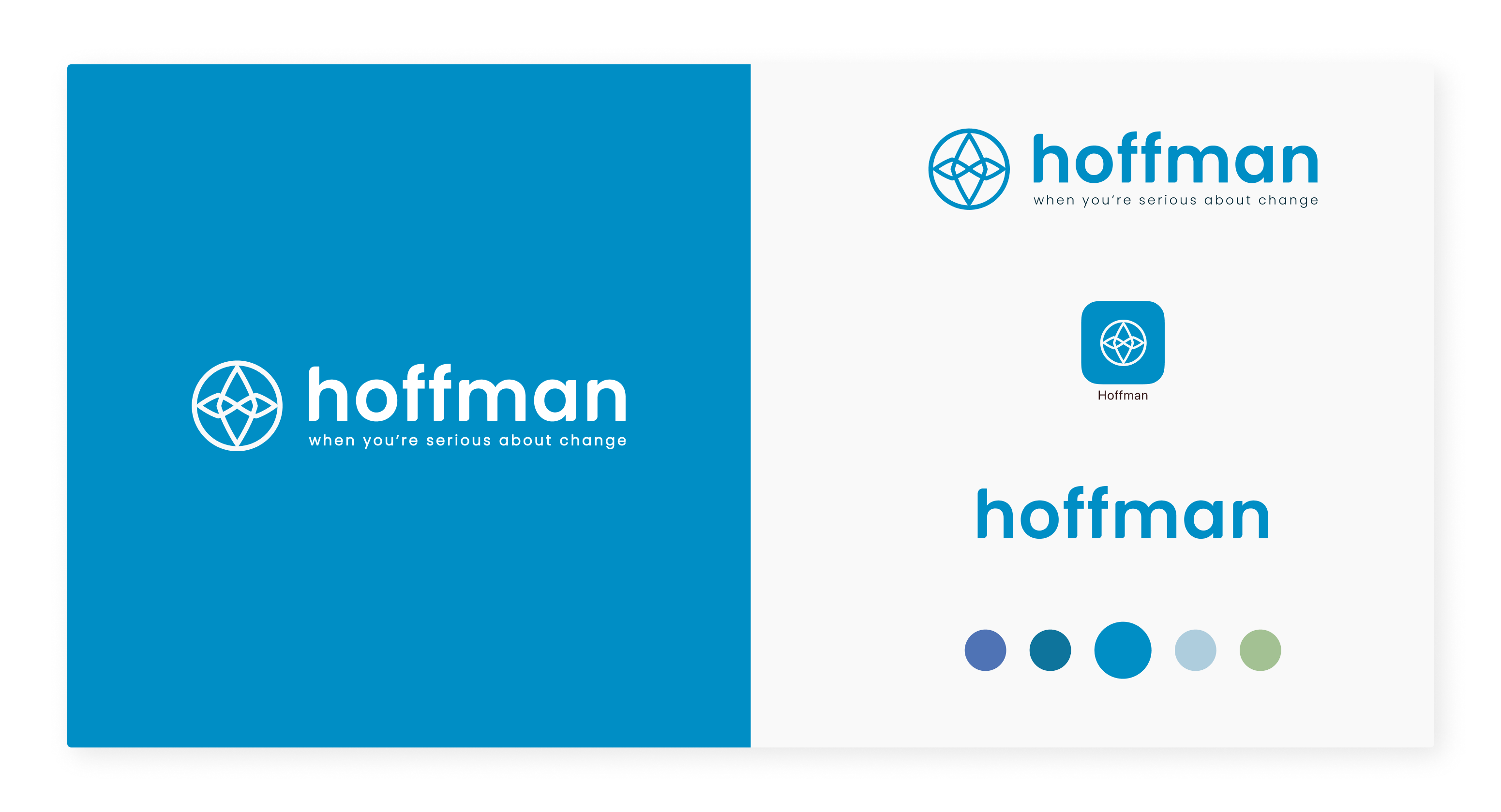 We then interviewed dozens of Hoffman graduates to understand what they would like to see in a Hoffman app. We found that while they used other mindfulness apps, what they really wanted was access to Hoffman's proprietary practices, such as the Quadrinity Check, a simple visualization that focuses on four aspects of self - physical, emotional, intellectual and spiritual. The Quadrinity Check is integral to The Process. In fact, hundreds of graduates log onto Instagram every morning to start their day with live Quadrinity Checks.
We learned that graduates all felt they gained the skills to transform their life during their coursework. However, they felt it could be difficult, at times, to maintain their new skills when integrating back into their everyday life. They wanted more support staying on the path, especially in the first month after they finished their course.
And last but not least, we heard that Hoffman graduates made lifelong connections with their fellow classmates. They wanted to be able to give and get support from the people who deeply understood the highs and lows of their self discovery journey.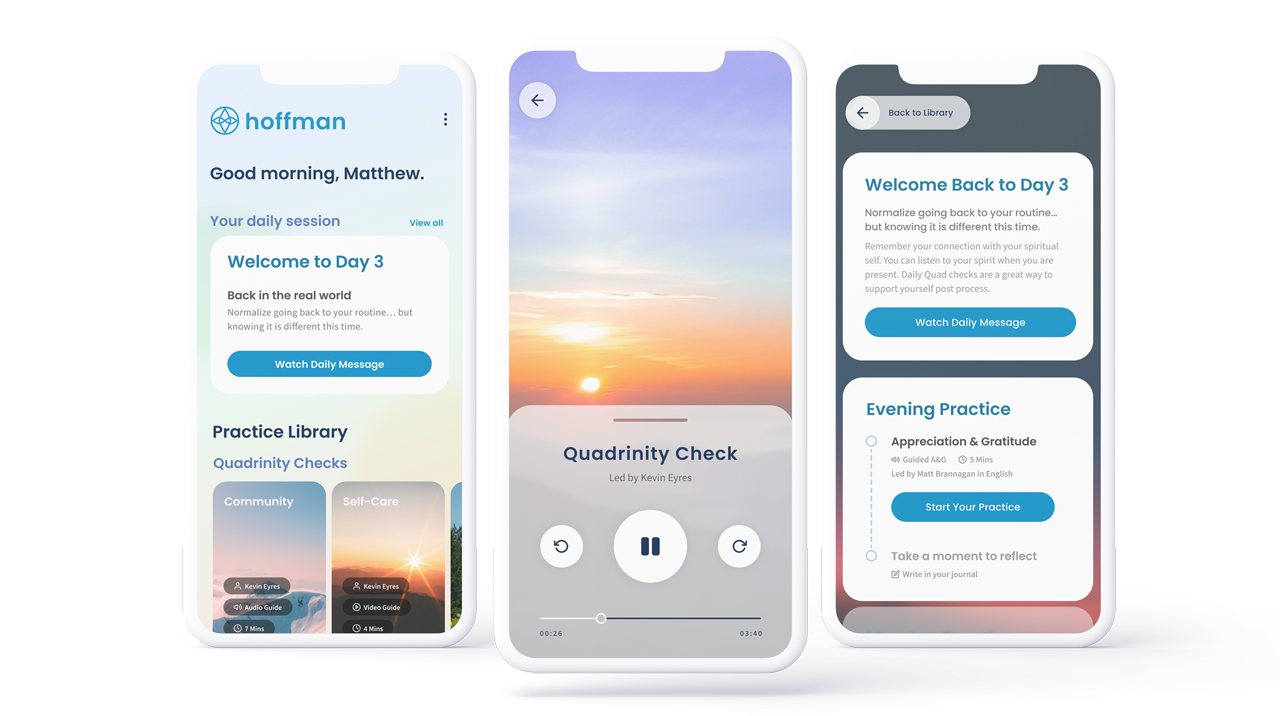 From our interviews, we knew we needed to provide a support system for new graduates. For the first version of the app, our primary goal was to help graduates create a healthy practice habit. To do this, we created a 30-day practice plan that provided each graduate with a unique daily message from Hoffman teachers, a recommended morning and evening practice, and space to reflect on their feelings. Each day the user is prompted to complete their practice.
We also created a practice library of over 50 audio and video guides and meditations recorded by Hoffman teachers. This allows the more tenured students to access their favorite meditations on demand.
The Hoffman app is now available on the App Store. Check it out and tell us what you think!