The Challenge:
World class organizations hire Whitney Johnson and her team to coach and develop their most senior executives and leaders. However, Whitney and her team cannot offer one-on-one coaching to everyone in a company; the solution just doesn't scale. The vision with Disruption Advisors is to bring Whitney's teachings and techniques to both large and small organizations; putting her and her lessons in hundreds or thousands of places at once.
A world class author and speaker, with three books published and a fourth released in early 2022, Whitney has developed the S Curve.
Disrupt Yourself | Build an A team | Dare, Dream, Do
Fresh's approach:
The Fresh team moved this project from inception to launch in less than five month.
Fresh partnered with Whitney's team to understand user needs and write requirements for the product. Our team created visual designs in Figma, reviewed them with the client, and then built, tested and launched the experience
The S Curve of Learning is built using Vue.js, with a PostgreSQL database and API tier on Node.js.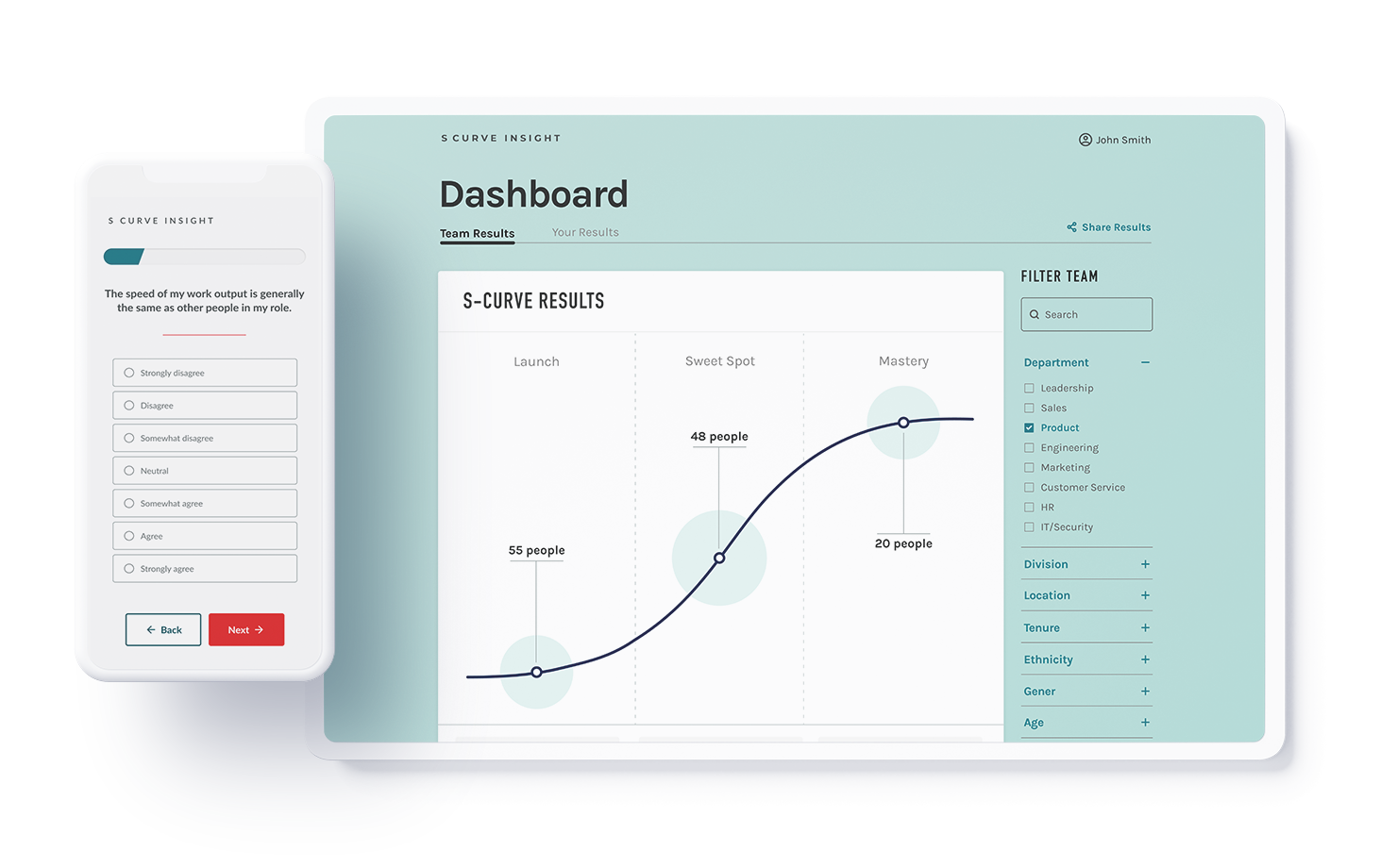 The Results:
The Disruption Advisors team and Fresh continue to work together, executing against the S Curve roadmap, bringing on new clients and launching new features. Check out Whitney's site to learn more (which Fresh also designed and built).