The promise that college leads to a great career is not the reality for most youth. In fact, only 35% of high school students graduate college with a four year degree. CareerWise's apprenticeship model provides an alternative that enables all young people to gain the education and skills needed to secure a meaningful career.
CareerWise has seen substantial growth and success since its founding over five years ago. They designed an apprenticeship matching experience that places the right youth apprentice with the right employer. CareerWise then trains apprentices in career readiness and occupational skills. They support the end-to-end journey to ensure there are positive outcomes for both apprentices and employers.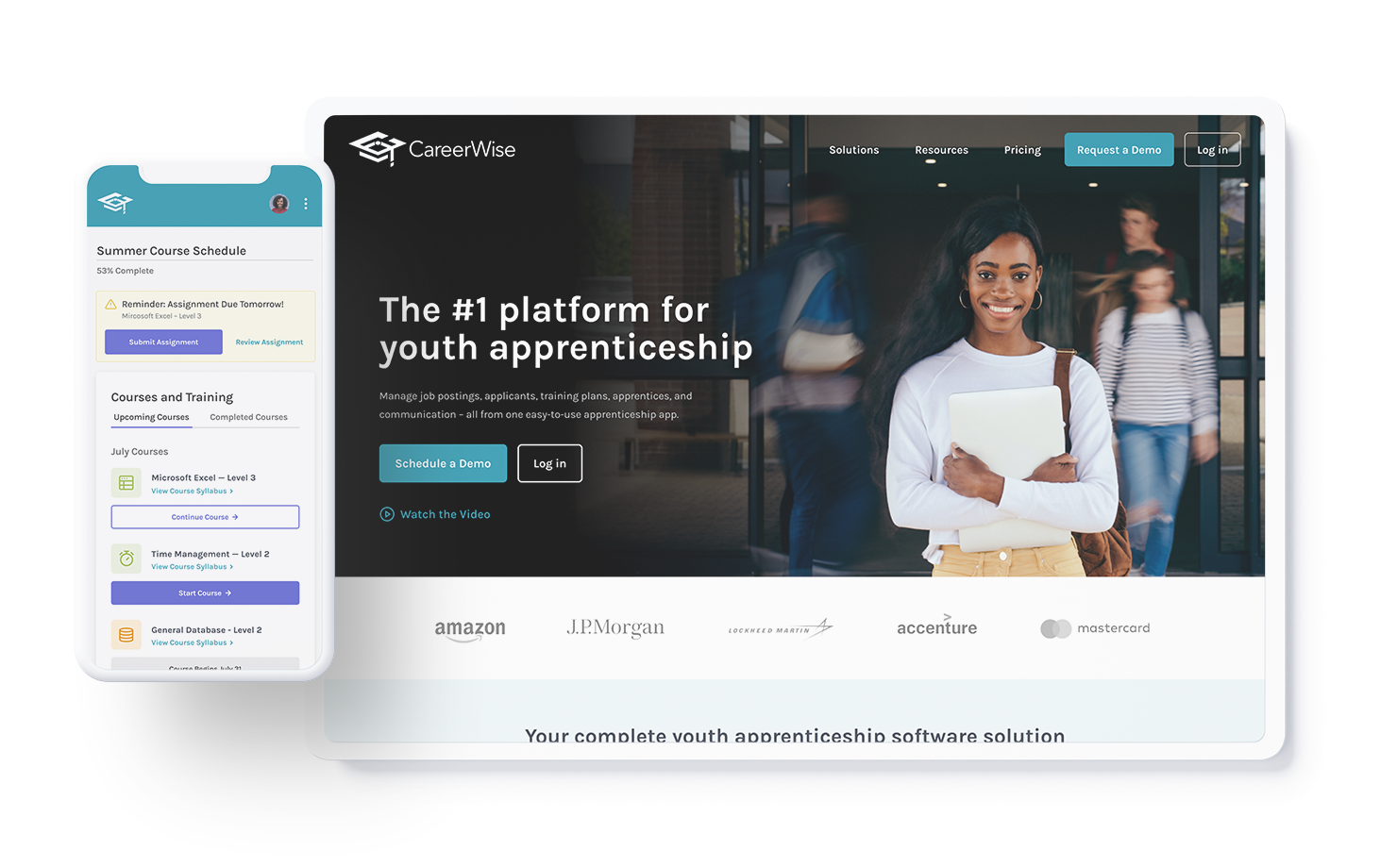 In order to reach their next milestone of scaling nationally, CareerWise engaged Fresh to help them understand where their product experience is strong and where improvements are needed.
We started by interviewing dozens of employers and apprentices. The conversations were profound. It was a unique experience to speak with customers who not only like the product, but are deeply passionate and dedicated to the mission. We learned that employers believe they are making a measurable impact in their community by hosting apprentices. Many employers embraced the apprenticeship model to create a more diverse and equitable workforce. Other employers found that apprentices were able to fill critical skills as their current workforce retires.
Next we surveyed the supervisors, the people who are actively managing apprentices on a day-to-day basis. Leveraging the themes identified in the customer interviews, we created a survey to help us understand the tactical improvements needed to ensure positive outcomes.
The Fresh team then collected our findings, created visual designs, and a robust recommendation for the CareerWise leadership team. Eventually our recommendation was presented to the entire organization and other key stakeholders. While we were able to confirm some existing hypotheses, we raised awareness in new critical areas. Fresh and CareerWise are now confidently moving forward with product testing and plans for significant scale and expansion.